Christmas was not really an issue at the beginning of our journey.
We knew that we won't spend Christmas at home. However, since we are not away for the first time over Christmas, that didn't seem so bad. The fact that we would end up spending Christmas with my family on Tenerife was even a big surprise for us.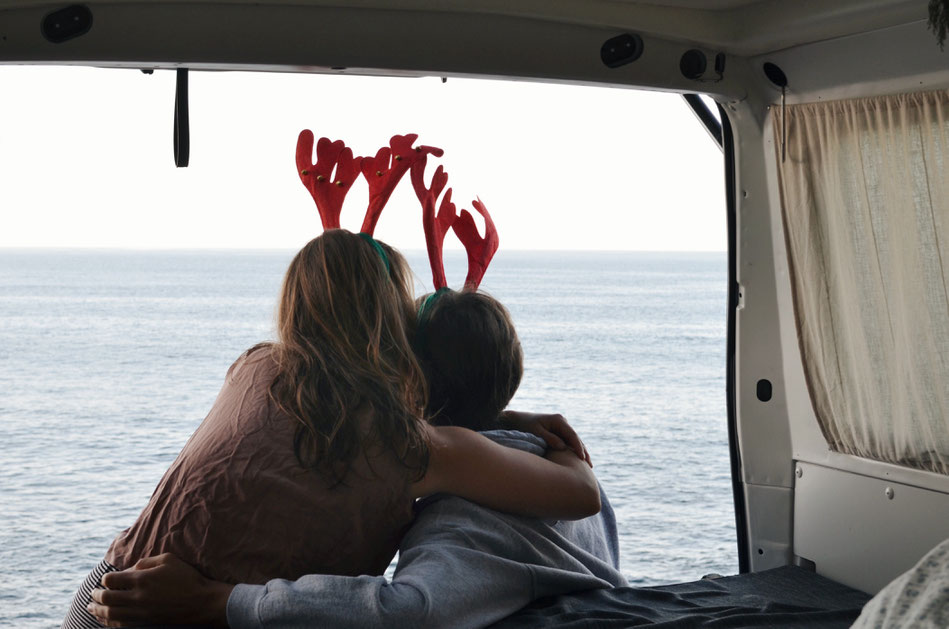 It all started when my sister, her boyfriend and their first child decided to spend their parental leave on the Canary Islands from December to February. Therefore to my parents it was clear that two out of three kids would not be home, which kind of started the whole idea. My mother and my brother decided to rent a house with the others during Christmas holidays on Tenerife. Of course we asked ourselves if and how we could get to Tenerife with our van. After a quick research we found out that a few ferry companies go to the Canary Islands from southern Spain. Unfortunately, the ferry ticket was not in our budget. So we rejected the idea at first. Nevertheless, our thoughts kept revolving around the idea spending Christmas on Tenerife. When my father, my parents are divorced, also announced that he will be around for Christmas the whole idea got another perspective. Finally, Carsten and I were richly gifted and on the 19th of December we got on a 48-hour ferry  from Cadiz to Tenerife. Our hearts were filled with excitement and joy and couldn't wait for the reunion. 
As well the Advent season felt like a very special time to us. Of course the holiday season in Spain can't be compared to the holiday season in northern Europe, but that's what makes it special. Instead of searching for speculoos and gingerbread, we checked out Spanish Christmas delicacies. Christmas music had been running in the supermarkets since the middle of November and so one also stumbled over Christmas sweets. Quickly we realized what German Christmas cookies are, seems to be Turrón for the Spanish. Turrón is a candy made of almonds, honey, sugar and eggs. Starting with the first advent our van was festively decorated. We collected a few branches and pine cones on a hike. In addition to some candles and little crafting equipments we put together some cute little Christmas decoration. A chocolates Advent calendar wasn't missing either and we opened a little door daily rather looking forward to the 19th of December than to Christmas Eve. The temperatures dropped rapidly in December and days got shorter. During the day it was usually over 15 degrees, but the nights were between 4 and 11 degrees. Without a heater inside the van it got quite cold. A lot of evening we cuddled up with blankets and watched Christmas movies or listened to christmas songs by the German kids musician Rolf Zuckowski, which is one of Carstens family tradition during the holidays. Sometimes we even heated up mulled wine.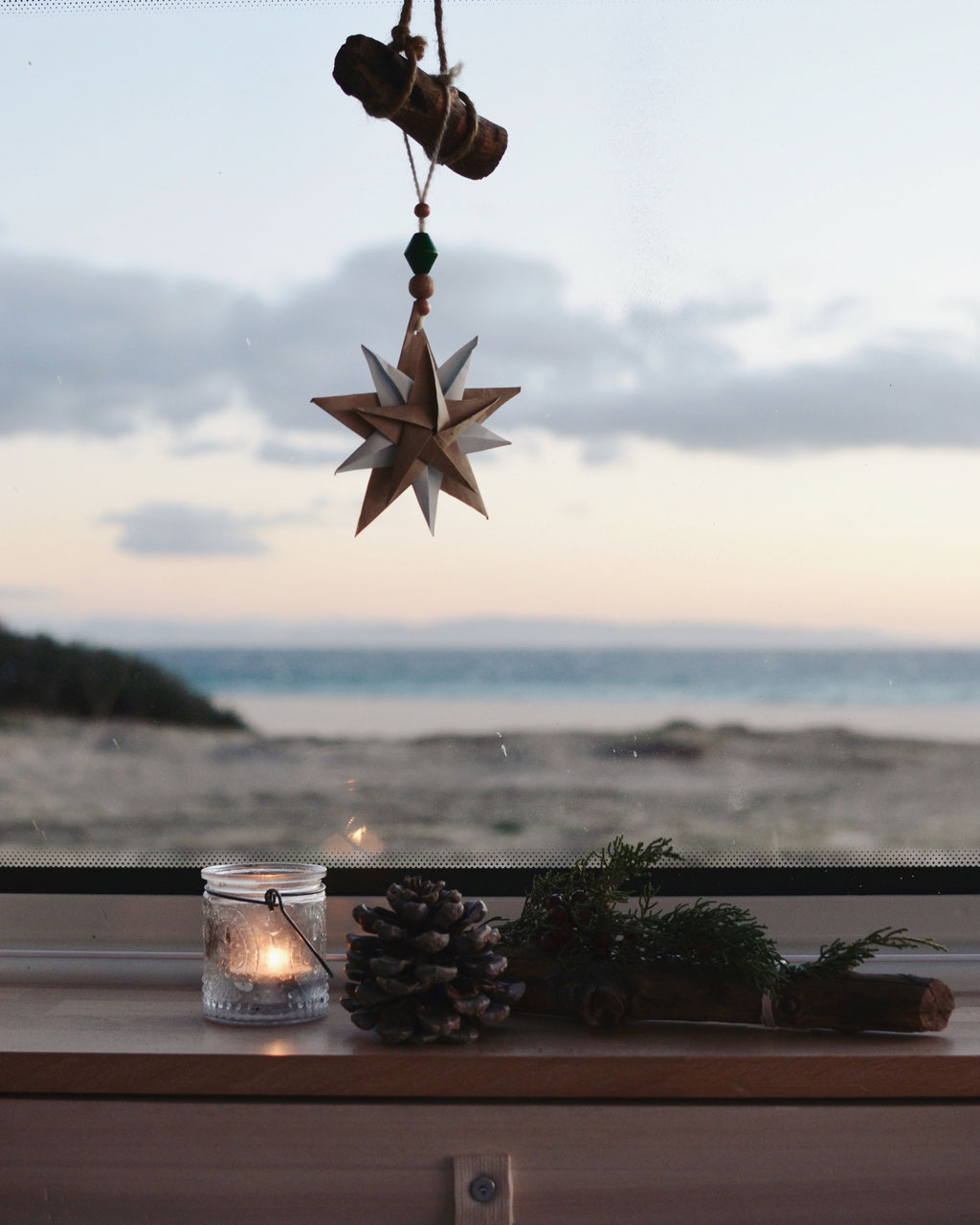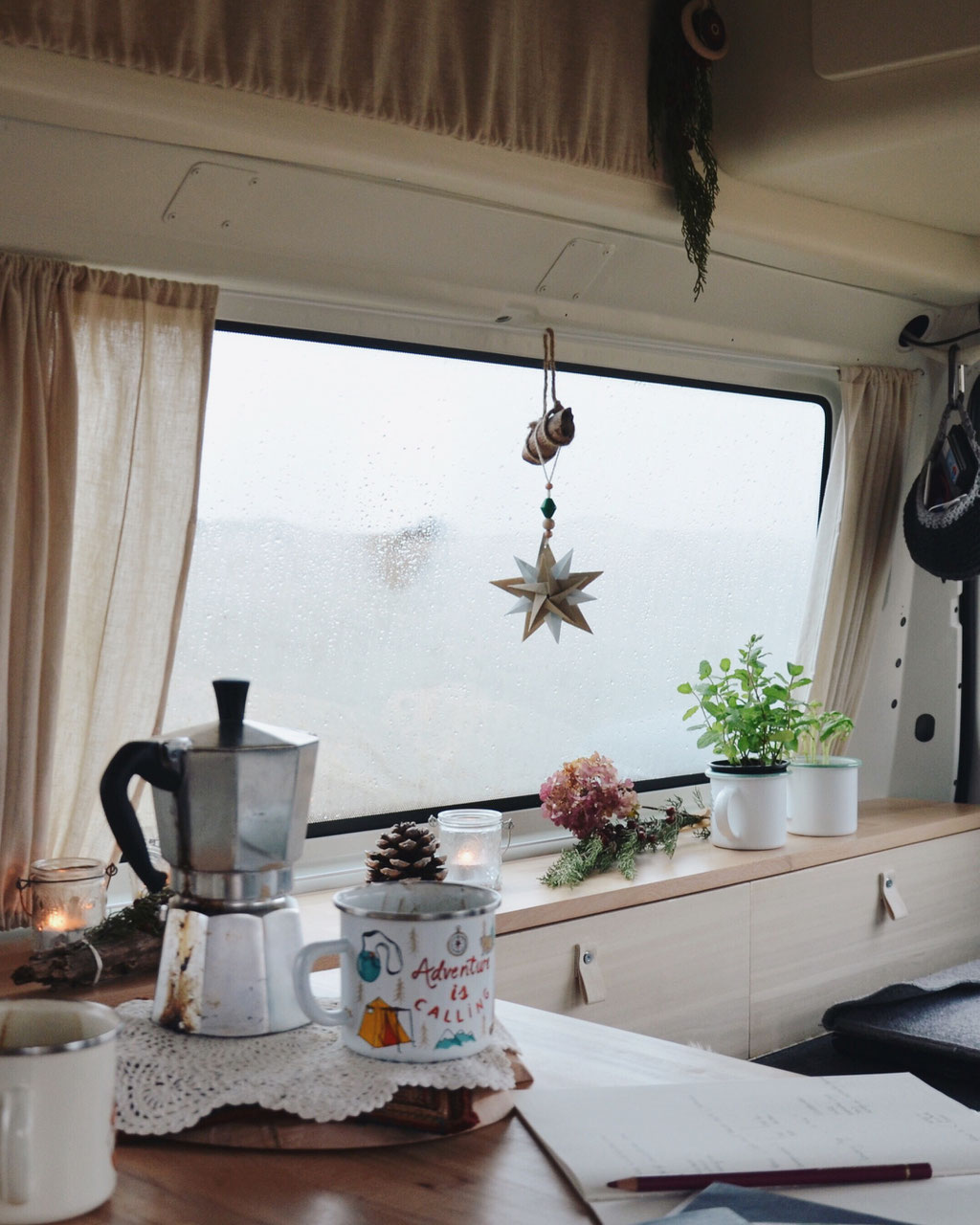 Our trip and the unexpected family reunion on Tenerife made this year's Christmas a very special experience. Instead of the one or other Christmas stress, we experienced a relaxed Advent season in southern Spain. Once we arrived on Tenerife we celebrated our gathering with everybody. On the morning of the 22nd of December we followed the drawing of the Christmas lottery "El Gordo" according to the Spanish family tradition. Of course we took part with our own batches. On Christmas Eve we did Secret Santa and Christmas day was spent on the beach, surfing and in the evening we had a summery BBQ.
Follow us on Instagram
@wander.horizons          Chasing dreams. Craving adventures and more travels.