The meaning of the word "traveling" is multi-faceted and does not necessarily mean that you have to drive many miles, visit plenty of sights or cross countries within a short time. Sometimes it also involves to arrive somewhere, to take your time and to just live.
In April we spent our days on the Algarve within a radius of 100 km. Nevertheless every day was an adventure.
It all started with a photo shoot on the west coast in Carrapateira. Here we met Emma and Sian from Canada, who work on an illustrated book about alternative lifestyles. Recently they have come together with people in Europe to tell their story. We are part of this amazing project.
Since the surfing forecast was quite nice we drove to Praia do Porto de Mós a few days later. Close to Lagos back on the south coast we spent the days surfing and met many great people. At the end of the third day I went to the beach and suddenly there was an old school friend, with whom I graduated from High-school in 2009, standing next to me. What a happy coincidence! We ended up spending four days together. Charlie was on a surf vacation with some friends for a week. They had rented a house near Sagres. We could park the van directly in front of it. Although the time we spent together was an absolute coincidence, it felt like it had been a long-planned holiday with familiar faces.
After we said goodbye the next adventure started - We drove to the flea and hippie market in the small village Barão de São João, where we had already arranged to meet other friends, which we met in Lagos. The market takes place once a month and is considered a popular gathering of long-term travelers in southern Portugal. The actual market, where everyone is allowed to sell, is only on Sunday, but many people arrive on Thursday. Thus the market feels like a kind of a mini festival with a nice atmosphere. Carsten and I took the opportunity to sell a few things as well. We sold lanterns and glasses made of old beer and wine bottles, which we cut with a glass cutter and some macramé fruit baskets.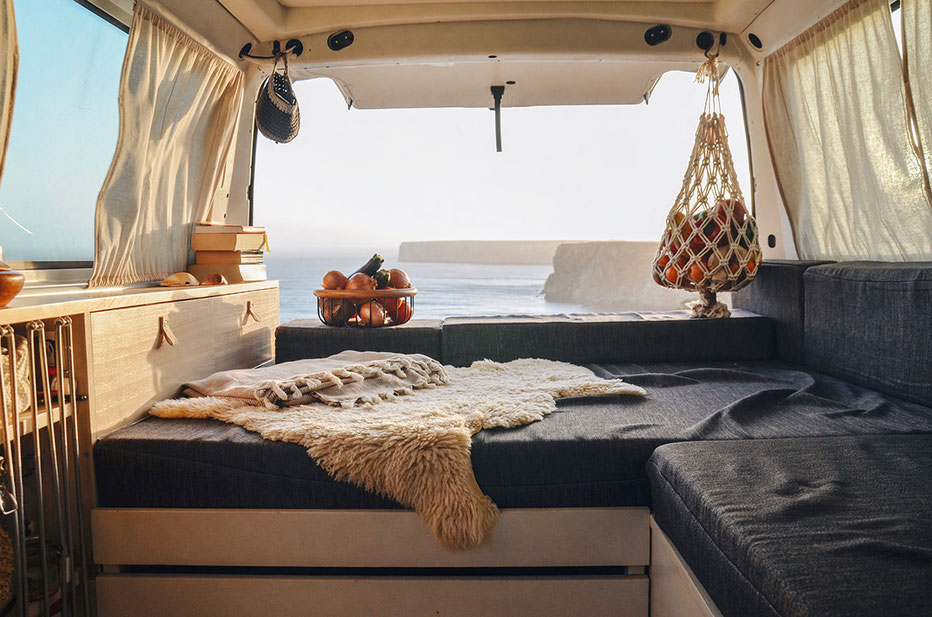 After these wonderful weeks we stay a little longer in south Portugal and continue to enjoy meeting great people, surf good waves, explore the beautiful landscape before heading further north. 
Follow us on Instagram
@wander.horizons          Chasing dreams. Craving adventures and more travels.