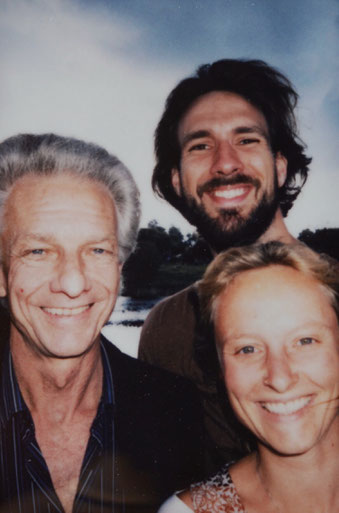 In May we visited the community and eco-village Tamera in Alentejo, north of the Algarve.
The research and education center was founded by a small group of Germans in 1995. Today, around 200 people from different nations live and work on the 140-hectare site. Their mission is the pursuit of a peaceful coexistence between humans, animals and nature, the pursuit of self-sufficiency like for example regional energy autonomy and food autonomy and the pursuit of free love - free of jealousy, fear and violence.
My grand cousin Peter Koll was part of the small group who started the project in 1995. Since then he has lived and worked in Tamera. Although we met only once, I remembered him well. So I got in touch with him when we came to Portugal. 
We spent one weekend in Tamera. Since we are not the only ones who want to get to know Tamera, there is an open house every Saturday during the season. In addition, courses and training programs are offered for long-term stays. A guided tour of the area gave us a first impression.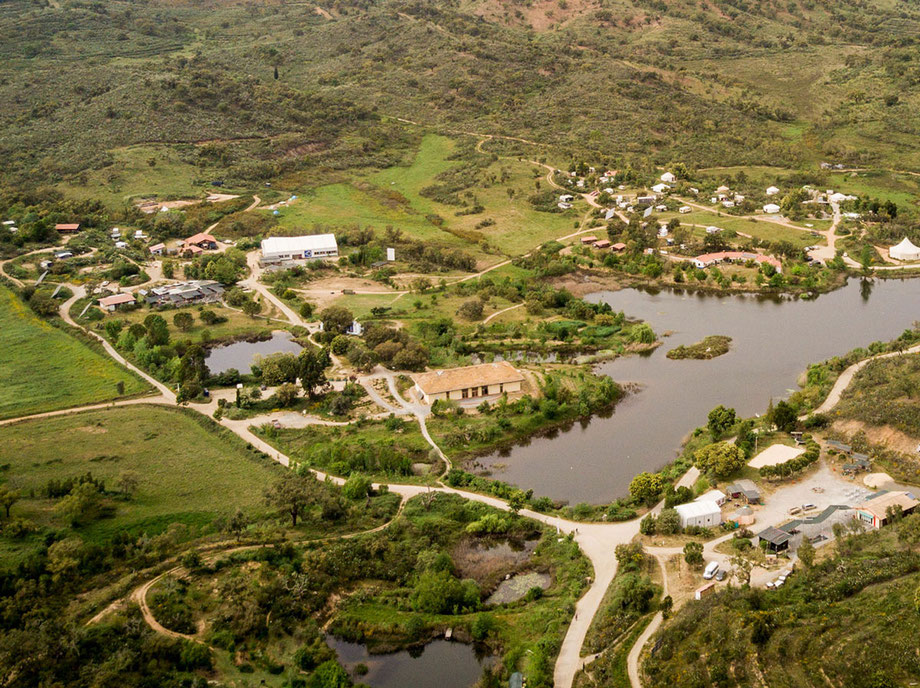 Especially the water provision and sanitation, the "Solar Village" and the gardens impressed us a lot. In 2007, a water retention landscape was built, which led Tamera to its own water supply including drinking water. Rainwater is stored in landscaped lakes, filtered and then pumped into water pipes. The wastewater flows through wetlands, where it is cleaned and then released into special beds and meadows. All the water goes back into the cycle which leads to a natural wastewater treatment plant. In addition, there is a spring on the site. As compost toilets are used, no black water is produced. Thus the water consumption is reduced immensely. In the "Solar Village" the focus lays on sustainable research of energy technologies. Especially the solar kitchen is an interesting topic for sunny regions like Portugal. Sunbeams are bundled over a mirror and the immense heat can the be used for cooking. If the sun does not shine, you can cook with biogas, which is produced by fermenting compost in a suitable biogas plant. Over 50% of the electricity demand and the use of hot water are covered by solar energy and solar thermal systems.
Left: The solar kitchen in action. Right: Researches and projects in the Solar Test Field, Photo rights: Tamera
Our visit to Tamera has shown us that there are many sustainable varieties for an environmentally friendly lifestyle. Environmental awareness and the sustainable use of our planet should be an important issue for each and everyone of us. Each individual has an influence on how future generations will live. Environmental protection should go far beyond recycling , waste separation, reduction of plastic consumption ... 
For more infos about Tamera: https://www.tamera.org
Follow us on Instagram
@wander.horizons          Chasing dreams. Craving adventures and more travels.