By the middle of June we had to say Goodbye Algarve. We spent three months on the stunning coastal cliffs and beaches of the Algarve.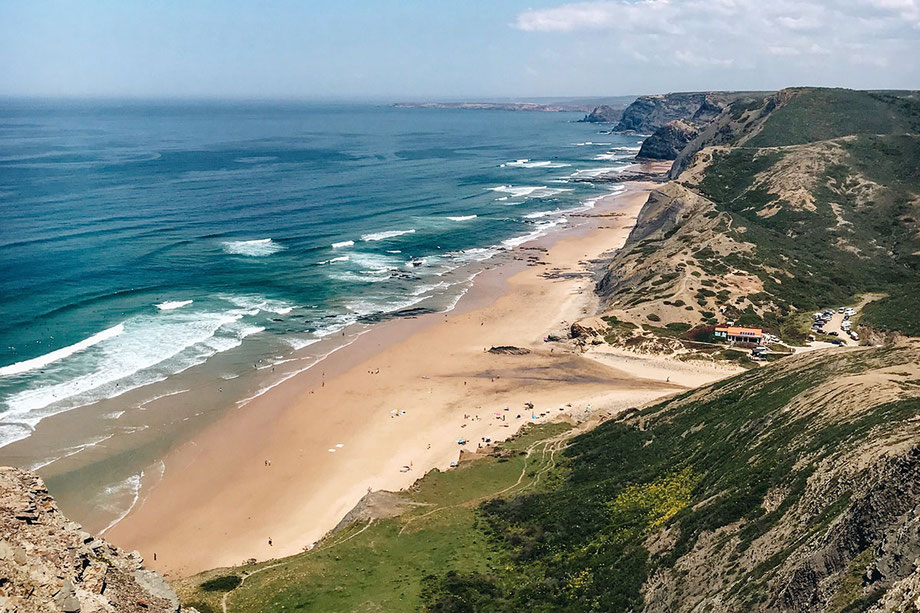 Since April our days were ruled by the swell and surfing appeared on the agenda almost everyday. The area around Vila do Bispo in the Costa Vicentina Natural Park felt like home to us. We have to admit that we fell in love with southern Portugal.
 The Algarve has given us a spring and the beginning of summer full of flowers and wonderful waves.
But with each farewell new adventures arise and so it was with us. In mid-June, we got together with my siblings, my nephew, my dad and his wife in Lisbon. Of course we were very excited about our reunion.
Carsten and I took about a week to drive north along the coast towards Lisbon. Unfortunately, our trip turned out different than planned because I got sick right when we left. So we spent several days at a beautiful place on the beach and didn't explore too much on the route of about 300 km. Since our ebook "DIY Campervan" (English version coming soon) finally came out on June 10, we also had a lot of work to do.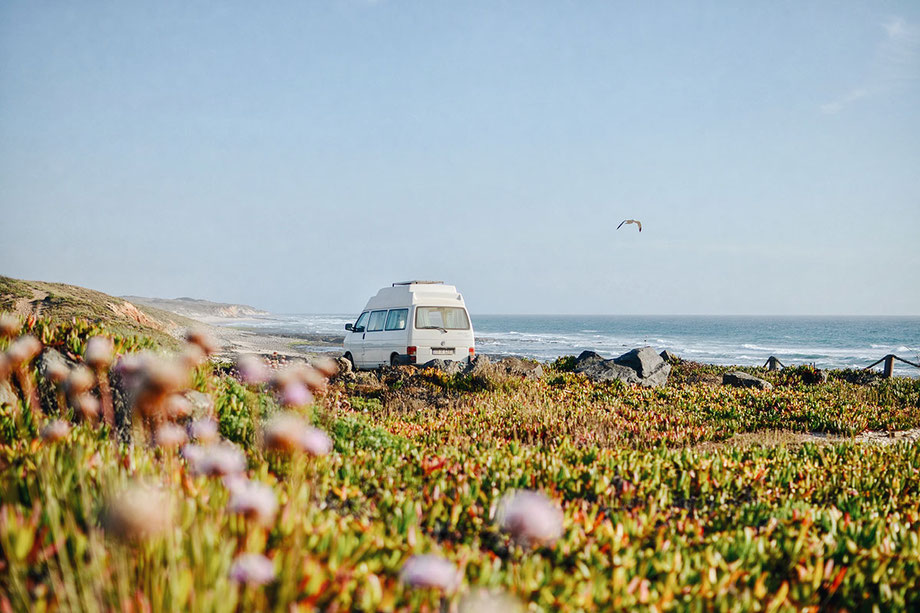 Very happy about the successful launch of our ebook, we welcomed my family on June 18th. We spent a week in a house near Sintra, about 30 km west of Lisbon, together. We explored beaches, visited the westernmost point of the European continent Cabo da Roca, made a day trip to Lisbon and enjoyed the time together with board games, good food and many laughters and joy. A reunion after such a long time is something special. Thus saying goodbye at the airport was very difficult. Even if it is just a farewell for a short time. 
From now on we will continue our journey further north. We will explore Northern Spain in the next 7 weeks from where we will then drive to Germany. In August we will visit home because we have some friends and family events which we don't want to miss out on.  
But for now Carsten walks the Camino from Porto, where he started last Friday, to Santiago de Compostela while I make a surf and roadtrip through Galicia until we meet again. Sometimes it is good to leave your comfort zone, take a break and spend time alone.
Follow us on Instagram
@wander.horizons          Chasing dreams. Craving adventures and more travels.